Role of the Americans with Disabilities Act in Real Estate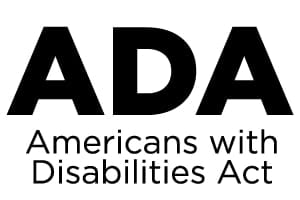 The ownership and leasing of property has proven to be a verifiable means of enjoying stable return from your savings and equity. But this is provided that you are in compliance with law and statutes. One of them is the Americans with Disabilities Act.
As this is a federal law, failure to comply with the provisions of the law can be quite disastrous for you. You may pay hefty fines and in some cases, you can find yourself being closed down. You can have a look at what our team has put together on the act and its impact on the real estate sector.
The Americans with Disabilities Act (ADA)
The purpose of the law is to "prohibit discrimination and guarantee that people with disabilities have the same opportunities as everyone else to participate in the mainstream of American life." The law is meant to protect the rights of American citizens as they go about their daily operations, free from stigma and discrimination.
This statement applies to the amenities provided by your property. As the property owner, it is your right to ensure that your property has the fittings, amenities, and services that allow disabled people to access and enjoy the services offered by your property.
Range of Applications
You might think that you can escape the jurisdiction of the act by investing in a different type of real estate. We can confirm that the requirements of the Act apply to a wide range of properties and facilities. Some of them include:
Restaurants: It is required that all dining areas must be accessible by people with disabilities.

Medical and hospital facilities: You must ensure that all common and public areas be accessible. At least 10% of toilets and patient bedrooms must also be accessible.

Retail centers and establishments.

Hospitality industry: For the first 100 rooms, at least 4% should be accessible to people with disabilities. This includes those with hearing impairments and mobility issues.
This is not a comprehensive list. We recommend that investors purposefully read and correctly interpret the ADA act. You could also have an expert in property law do so should it prove difficult. In addition, have a look at the HUD website and peruse the list of requirements cited.
Enforcement of the ADA
Violators of the act can find action instituted against them by the Justice Department. This can be in the form of civil penalties or monetary damages. As per the act, for your first violation, civil penalties are capped at $50,000 and for any subsequent violations, you can be charged $100,000.
The Justice Department may also force your hand to make alterations to the property in order to remain operational.
Conclusion
Property has proven to be a technical investment option. To comply with the law and make the necessary amendments rely on the #1 property expert in Austin, Chris Price Realty.